B-Dry® System of Northeastern, PA
An Independent Licensee of B-Dry System, Inc.
179 Laurel Road
Springbrook Township, PA 18444
570-848-2454

Hazleton, PA: 570-459-2379 | Hawley, PA: 570-226-2222
Bloomsburg, PA: 570-387-1885 | Wilkes-Barre, PA: 570-824-8808
Stroudsburg, PA: 570-420-0222 | Williamsport, PA: 570-323-9207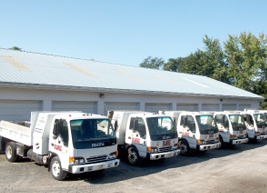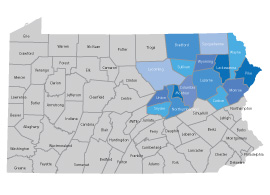 B-Dry® Basement Waterproofing & French Drain
Replacement In Pennsylvania
B-Dry® basement waterproofing contractors in Northeastern and Central PA offer the latest in waterproofing and replacement of French drains to assure a dry basement. B-Dry® Rigid Wall Sealer expands and contracts with basement walls to keep them dry.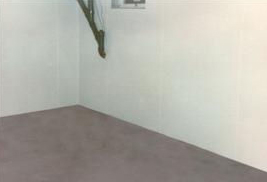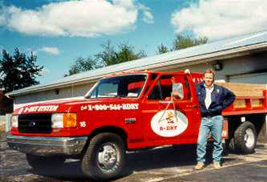 In addition to the B-Dry® System, we also offer the following services:
French Drains Replaced
Wet Basement Walls Sealed
Battery Powered Pumps
Bulging Walls Reinforced
Wall Cracks Sealed
Foundations Repaired
Crawl Space Waterproofing
Crawl Space Liners
Moisture Control Systems
Battery Backup Pumps
B-Dry® System Reviews
I want to thank your fine representatives and workers who installed the B-Dry System in my basement. I have been completely dry of water since installing the system.
I can't thank you enough for this professional job. If I had installed it before all the water damage we had, it would have saved valuable and memorable items, such as a wedding photo album and childhood things of sentimental value, which is even more priceless.
Once again, I want to thank all of you at B-Dry for this service.
Tony B.
Honesdale Pennsylvania 18431
Media Reviews and Coverage of the B-Dry® System in PA:











We Are Proud Members Of: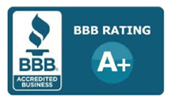 B-Dry® Owner's Association

Convenient Financing Is Available:
Monthly Payment Plans



Voted #1 in Readers Choice Awards
Since 1981, B-Dry® Basement Waterproofing on Northeastern PA has waterproofed over 15,000 basements throughout Northeastern and Central PA. We use our own trained crews to install our waterproofing systems; never sub-contractors like many other companies. Our Customer Protection Warranty on the B-Dry® System has been honored over the last 30 years.
We were voted #1 by 2 prominent newspapers, The Scranton Times
and the Williamsport Sun-Gazette: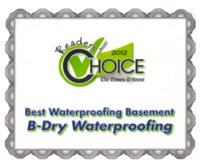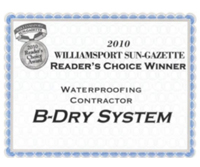 Customer Reviews of the B-Dry® System
Dear B-Dry Systems,
We're writing to express what a positive experience we have had with your company. The men who came to do the job were prompt, courteous and very efficient.
Since the B-Dry System was installed in our home, we have had a few large rainfall events but with our system installed, we have never received a drop of water in our basement. The system works great and is a life saver.
We are very pleased and will highly recommend B-Dry to all of our neighbors and anyone looking to solve wet basement problems.
Sincerely, Beth L.
Hazelton, PA 18201
Hi B-Dry,
I want to say THANK YOU for the wonderful job your company did in my new home. The men who installed the B-Dry System were very professional and polite.
I have no problem recommending your company to any one that asks me. I am very satisfied with the quality of work that you did and with the effectiveness of the B-Dry System that was installed.
THANK YOU
ALAN P.
Tunkhannock, PA 18657
Dear B-Dry,
In November 2006, our church contracted B-Dry to waterproof our lower level children's area. Our experience with the company was very pleasant. We found the workers to be very competent and skillful at their jobs. All work was done as promised and in a timely manner. We have had several heavy rainstorms since the B-Dry system was installed and our basement has remained dry since the system installation.
I would highly recommend B-Dry.
David T.
Dallas, PA 18612
Dear B-Dry System,
Our B-Dry System worked extremely well during the last big storm we had. The basement was totally dry. What a change from the "flooding" we used to get in our basement from every storm that came by.
P.S. We love our B-Dry System
Sincerely,
Julie N.
Williamsport, PA 17701
Dear Sir,
In the fall of 1999, I contacted your company because I was fed up with years of dealing with a wet basement. My basement was totally finished with wall-to-wall carpeting. When we had heavy rain, it was an incredibly stressful time of removing all the furniture and drying out the carpet. It has been many years now since the B-Dry system was installed in our basement.
The fellows who did my job were wonderful! Since that time, we have had some of the heaviest storms this area has encountered in the twenty years we have lived in this house. This past spring, for example, our county has had much flooding due to many heavy rainstorms. My neighbors, who spent $2,000 more than we did to have French drains dug all around the outside perimeter of their house, still had water in their basement. However, our basement stayed bone dry as a result of this wonderful system. I must say, every time it rains, I silently thanked God that we had this system installed.
Thank you for a job well done.
Cordially,
Caroline R.
Stroudsburg, Pocono Mountains PA 18360
Service Area
B-Dry® System of Northeastern PA offers French Drain replacement and B-Dry® basement waterproofing services in the PA areas of:
Bradford County
18832 Monroeton
18848 Towanda
18850 Saco
18853 Wyalusing
18854 Wysox
18840 Sayre
Carbon County
18071 Palmerton
18224 Freeland
18229 Jim Thorpe
18234 Lattimer Mines
18235 Lehighton
18239 Milnesville
18241 Nuremburg
18242 Oneida
18255 Weatherly
18661 White Haven
Columbia County
17814 Benton
17815 Bloomsburg
17820 Catawissa
17820 Numidia
17821 Danville
17859 Orangeville
18602 Bear Creek
18603 Berwick
18631 Mifflinville
Columbia County
18403 Archbald
18407 Simpson
18411 Clarks Summit
18411 Clarks Green
18414 Dalton
18420 Fleetville
18421 Forest City
18433 Mayfield
18433 Jermyn
18434 Jessup
18440 La Plume
18444 Moscow
18446 Nicholson
18447 Blakely
18447 Olyphant
18452 Peckville
18471 Waverly
18504 Scranton
18505 Scranton
18507 Moosic
18508 Scranton
18509 Scranton
18510 Scranton
18512 Dunmore
18512 Throop
18514 Scranton
18515 Scranton
18517 Taylor
18518 Old Forge
18519 Dickson City
18615 Falls
18625 Lake Winola
Luzerne County
18201 Hazleton
18202 West Hazleton
18216 Beaver Meadows
18219 Conyngham
18222 Drums
18249 Sugarloaf
18254 Trescow
18601 Beach Haven
18602 Bear Creek
18612 Dallas
18617 Glen Lyon
18618 Harveys Lake
18622 Huntington Mills
18627 Lehman
18634 Nanticoke
18635 Nescopeck
18637 Nuangola
18640 Pittston
18641 Avoca
18641 Dupont
18642 Duryea
18643 Harding
18643 West Pittston
18644 Wyoming
18644 West Wyoming
18651 Plymouth
18655 Shickshinny
18656 Sweet Valley
18660 Wapwallopen
18701 Wilkes-Barre
18702 Wilkes-Barre
18703 Wilkes-Barre
18704 Swoyersville
18704 Kingston
18705 Wilkes-Barre
18706 Ashley
18706 Wilkes-Barre
18706 Edwardsville
18707 Mountaintop
18708 Shavertown
18708 Trucksville
Lycoming County
17701 Williamsport
17702 Williamsport
17728 Cogan station
17740 Jersey shore
17745 Lock Haven
17751 Mill Hall
17754 Montoursville
17754 Warrensville
17756 Muncy
17772 Turbotville
Monroe County
18058 Kunkletown
18210 Albrightsville
18301 E Stroudsburg
18320 Analomink
18321 Bartonsville
18322 Broadheadsville
18323 Buck Hill Falls
18324 Bushkill
18326 Cresco
18327 Delaware Water Gap
18331 Gilbert
18333 Kresgeville
18342 Mountainhome
18344 Mount Pocono
18344 Mt Pocono
18346 Pocono Summit
18347 Pocono Lake
18349 Pocono Manor
18350 Pocono Pines
18352 Reeders
18353 Saylorsburg
18354 Sciota
18355 Scotrun
18357 Skytop
18360 Stroudsburg
18370 Swiftwater
18372 Tannersville
18424 Gouldsboro
18466 Tobyhanna
18610 Blakeslee
18624 Lake Harmony
Northumberland County
17777 Watsontown
17801 Sunbury
17821 Mechanicsville
17824 Elysburg
17851 Mount Carmel
17834 Kulpmont
17872 Shamokin
17881 Treverton
17847 Milton
17857 Northumberland
17860 Paxinos
17867 Rebuck
17872 Shamokin
17881 Trevorton
17886 West Milton
Pike County
18328 Dingmans Ferry
18336 Matamoras
18337 Milford
18457 Rowland
18458 Shahola
18464 Tafton
18425 Greely
18464 Paupack
Snyder County
17870 Selingsgrove
17833 Kreamer
17842 Middleburg
17827 Freeburg
17864 Port Treverton
17862 Penns Creek
Susquehanna County
18413 Clifford
18465 Thompson
18470 Uniondale
18801 Montrose
18828 Lawton
18834 New Milford
Union County
17810 Allenwood
17837 Lewisburg
17844 Mifflinburg
17845 Millmont
17855 New Berlin
Wayne County
18405 Beach Lake
18415 Damascus
18421 Vandling
18423 Galilee
18425 Greely
18426 Greentown
18427 Hamlin
18428 Hawley
18435 Lackawaxen
18436 Lake Ariel
18438 Lakeville
18445 Newfoundland
18459 South Canaan
18463 Sterling
18472 Waymart
18473 White Mills
Wyoming County
18623 Laceyville
18657 Tunkhannock
18630 Meshoppen
18629 Mehoopany
18636 Noxen
18623 Laceyville
18625 Lake Winola
Waterproofing basements in PA for the past 3 decades.