B-Dry® System of Binghamton, NY
An Independent Licensee of B-Dry System, Inc.
Binghamton, NY 13903
607-772-1379 Binghamton, NY
1-800-544-2379 Toll Free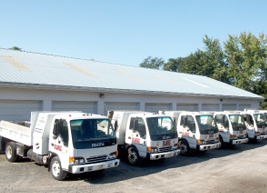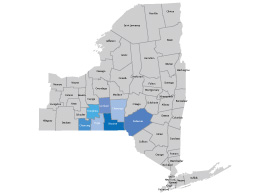 Basement Waterproofing and French Drains Replaced
in the New York Southern Tier
The B-Dry® System is installed by trained basement waterproofing licensees in New York who undergo extensive training in basement repair techniques. B-Dry® System of Binghamton, NY has solved many thousands of wet basement problems and has replaced thousands of outdated French Drain waterproofing systems in NY over the last 30 years.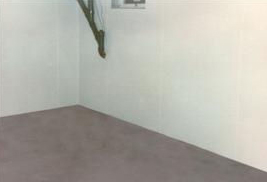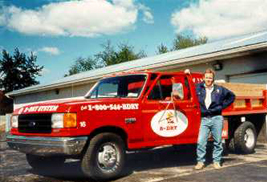 B-Dry® System of Binghamton also offers:
Waterproof Basement Wall Sealer
Foundation Repairs
Raising Sunken Concrete
Basement Wall Crack Sealants
Stabilizing Bowed Foundation Walls
Drainage System Installation
Homeowner Reviews of B-Dry® Binghamton, NY
Dear B-Dry,
I am writing this letter to commend you and your waterproofing system. I had the system installed a little over 2 years ago and we experienced the worst rainstorms since I lived in my home. I have meant to write this letter several times and kept forgetting, but after the recent storm, I am convinced I would have lost everything in my basement if not for your system. Unfortunately, many of my neighbors lost everything in the storm but I have been singing your praises to everyone. I know several people who have already said they are getting the work done by your company.
I recommend it to everyone who tells me they get water in their basement.
Thank You,
Betty B.
Conklin NY 13748
NY & National News & Reviews of the B-Dry® System: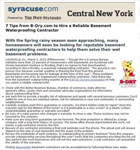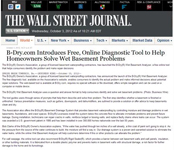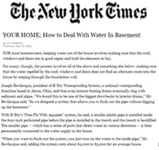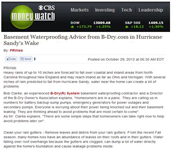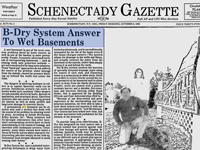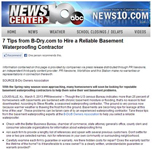 We Are Proud Members Of: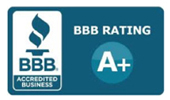 B-Dry® Owner's Association

EZ Monthly Pay Plans Are Available:
Flexible Payment Options



B-Dry System of Binghamton New York does not use subcontractors to install our basement waterproofing system. B-Dry Licensees and company employees go through continuous field and seminar training to assure you the best waterproofing services.
Some B-Dry® Reviews We Have Received:
Dear B-Dry
I would like to thank your company for a job well done. We had the B-Dry System put in on November 17th and soon after, we had very heavy rain and a lot of water outside but nothing in our basement. Then again on December 11th heavy rains again and we are completely dry.
No more wet and dry vac in the basement, yippie!!!! Money well spent.
I am one happy customer.
Thank You
Deborah E.
Endwell NY 13760
To My Friends at B-Dry Systems
Before your company installed our system, I was using a shop vac twice a day to clean up large puddles in my basement after rain storms. I could not go anywhere for an extended time because I would come home to a mess. I called your company and made arrangements for a fix.
Your staff from analysis and quote to the supervisor checking to see if the room was ready for installation, were all friendly and professional.
The day your crew finished our job, the rain came down so hard I could not see a thing outside. It continued to rain all night long. I had a very sleepless night wondering if I was going to find a mess in my basement in the morning.
Unbelievably, we didn't get a drop of water in my basement. While some of my neighbors experienced water in their basements, I was bone dry. You are my heroes, Thank you so much for a job well done; my only regret is that I did not get it done sooner.
I would Highly Recommend your company to anyone that is going through what I have been through. It's a comfort knowing the job was done right.
Thank you all again for all you have done.
Barb F.
Windsor, NY 13865
Dear B-Dry Systems,
My wife and I are extremely happy with the work that your company did for us. We used to shudder when the weatherman called for heavy rains but now, we just laugh and feel relieved. We should have installed your system 10 years ago. The basement has stayed bone dry since the day you finished your job.
Thank you for a job well done.
Sincerely,
Bernard K.
Vestal, New York 13850
To B-Dry System of Binghamton, NY
I wanted to let you know how pleased I am with your crew and how well your system has performed since it was installed in 2006.
We've had many rainstorms since you left our home and the system has worked flawlessly. We used to receive several inches of water before the system was installed. You not only have a great product but great people working for you.
Very truly yours,
John L.
Apalachin NY 13732
Why Choose the B-Dry® System of Binghamton NY?
The B-Dry® Waterproofing System is installed by trained employees, not by sub-contractors. We've waterproofed thousands of local basements, all backed with our Homeowner Protection Warranty. Over the past 30 years, B-Dry® System of Binghamton has been basement waterproofing New York areas of:
13730 Afton
14805 Alpine
13732 Apalachin
18810 Athens
13733 Bainbridge
13736 Berkshire
13901 Binghamton
13902 Binghamton
13903 Binghamton
13904 Binghamton
13905 Binghamton
14824 Cayuta
14825 Chemung
13748 Conklin
13753 Delhi
13754 Deposit
13053 Dryden
14901 Elmira
14903 Elmira
14904 Elmira
14905 Elmira
13760 Endwell
13760 Endicott
13775 Franklin
13782 Hamden
13783 Hancock
13784 Harford
13787 Harpursville
14850 Ithaca
14845 Horseheads
13790 Johnson City
13803 Killawog
13795 Kirkwood
14859 Lockwood
14861 Lowman
13802 Maine
13803 Marathon
13804 Masonville
13811 Newark Valley
14867 Newfield
13812 Nichols
13813 Ninevah
13827 Owego
13835 Richford
18840 Sayre
13838 Sidney
13839 Sidney Center
14883 Spencer
13847 Trout Creek
13849 Unadilla
14889 Van Etten
13850 Vestal
13856 Walton
14892 Waverly
14894 Wellsburg
14883 West Danby
13862 Whitney Point
13863 Willet
13864 Willseyville
Waterproofing basements in New York for over 30 years.