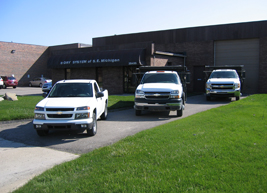 Basement Waterproofing
In Michigan
B-Dry System of Michigan offers basement waterproofing systems and foundation repair in 15 MI counties. Since 1981, trained installers have waterproofed over 35,000 basements throughout the state of Michigan. B-Dry® waterproofing contractors go through continuous field training and attend National B-Dry® Training Seminars.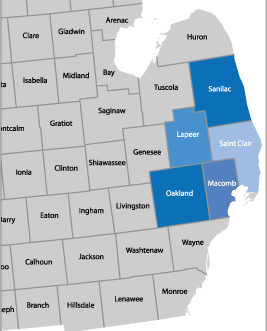 B-Dry® System of Michigan and Wayne County
An Independent Licensee of B-Dry System, Inc.
8175 Big Lake Road
Clarkston, MI 48346
Clarkston, MI: 248-625-8228
Saginaw, MI: 989-753-4500
Dearborn, MI: 313-581-2720


B-Dry® System of Southeastern Michigan
An Independent Licensee of B-Dry System, Inc.
35400 Stanley Drive
Sterling Heights, MI 48312
Sterling Heights, MI: 586.978.8277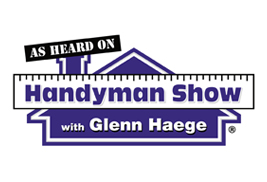 Products & Services:
Interior basement waterproofing systems
Sump pumps & battery backup systems
Bowing or buckling basement wall repair
Crawl Space Encapsulation
Drain tile systems
Wall crack injection
Wall stabilization
Foundation Settlement Repair
B-Dry® Reviews
Dear B-Dry of Michigan,
I just wanted to take a moment to thank you and your crews for an excellent job. The damage and heart-ache done previously by repeated leakage had worn us down.
We've had many rain storms since the installation of your waterproofing system yet our basement remains dry. We tell all our friends and neighbors to not waste time with other methods because B-Dry does the job right.
Thanks so much!
James & Madeline R.
Macomb, MI 48044
B-Dry® System Reviews & Documentation In Local Michigan and National Media:







We Are Proud Members Of: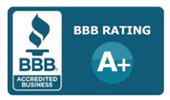 B-Dry® Owner's Association
Financing Plans Are Available:
Monthly Payment Plans



Why Choose B-Dry System of Michigan?
B-Dry® of MI does not use sub-contractors to install our waterproofing system. Our employees go through continuous training and attend National B-Dry® Owner's Association Seminars. Our B-Dry® Rigid Sealer spans defects and cracks in basement walls offering dependable waterproofing protection. Our Homeowner Protection Warranty is your assurance of a dry basement.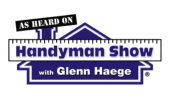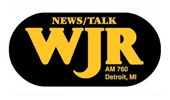 B-Dry® Waterproofing System Reviews
Dear B-Dry,
"We were very worried that our basement couldn't be repaired. We had water problems for years and it was very upsetting to us.
Your crews came on time, were very polite and a professional job was well done. My basement was left very clean and most importantly, DRY. We can't thank you enough for a great job."
Thank you!
Cheryl G.
Birmingham, MI 48009
Dear B-Dry System,
"Thanks for the professional quality installation, your friendly staff members who were willing to answer all our questions and performed a very thorough cleanup. It is so nice to not have to worry about water leaking in our basement."
Chester L.
Southgate, MI 48195
Dear B-Dry Office,
"The workmanship looks great- further, the city building inspector was pleased. The crew is very respectful and calm, very professional. Everything was cleaned up properly. Our basement has remained dry and trouble-free since you installed your system."
Thanks,
Kathy L.
Port Huron, Michigan 48060
Dear B-Dry,
"Quality workmanship! You made our horrible basement dry. Your crew worked through extreme weather conditions (rain everyday) always with a smile. We're very satisfied with clean up and all. Thanks for a dry basement."
Theresa S.
Pinconning, MI 48650
"We love our dry basement! Your crew was the best crew I have had for projects here. They were efficient, friendly, hardworking, and courtesy abounded. Workmanship was excellent, start to finish. After job cleanup was impeccable. It was fun having them here for the three day job!"
John W.
West Branch, MI 48661
Areas We Service
B-Dry® Basement Waterproofing Michigan offers their waterproofing and foundation repair systems in these MI cities and towns:
Saginaw County
48415 Birch Run
48417 Burt
48601 Saginaw
48602 Saginaw
48603 Saginaw
48604 Saginaw
48605 Saginaw
48606 Saginaw
48607 Saginaw
48608 Saginaw
48609 Saginaw
48614 Brant
48616 Chesaning
48623 Freeland
48626 Hemlock
48637 Merrill
48638 Boardwalk
48638 Saginaw
48649 Oakley
48655 Saint Charles
48663 Ameritech
48663 Saginaw
48663 AT&T
48722 Bridgeport
48724 Carrollton
48734 Frankenmuth
48787 Frankenmuth
48787 Frankenmuth Mutual Ins Co
Midland County
48618 Coleman
48667 Dow Chemical Mi Division
48674 Dow Chemical USA
48686 Dow Corning Corporation
48620 Edenville
48628 Hope
48670 Mid Michigan Reg Med Center
48640 Midland
48641 Midland
48642 Midland
48667 Midland
48670 Midland
48674 Midland
48686 Midland
48670 Midland Hospital Center
48657 Sanford
Bay County
48732 Essexville
48631 Kawkawlin
48634 Linwood
48747 Munger
48611 Auburn
48706 Bay City
48707 Bay City
48708 Bay City
48710 Bay City
48613 Bentley
48650 Pinconning
48613 Rhodes
48710 Univ Ctr
48710 University Center
48710 University Ctr
Clare County
48617 Clare
48622 Farwell
48625 Harrison
48632 Lake
48633 Lake George
48632 Lake Station
Isabella County
48859 Central Michigan University
48893 Lake Isabella
49310 Millbrook
48804 Mount Pleasant
48858 Mount Pleasant
48859 Mount Pleasant
48804 Mt Pleasant
48858 Mt Pleasant
48859 Mt Pleasant
49310 Blanchard
48878 Rosebush
48883 Shepherd
48893 Weidman
48896 Winn
Tuscola County
48701 Akron
48723 Caro
48726 Cass City
48729 Deford
48733 Fairgrove
48435 Fostoria
48735 Gagetown
48736 Gilford
48741 Kingston
48744 Mayville
48746 Millington
48757 Reese
48758 Richville
48769 Tuscola
48767 Unionville
48768 Vassar
48769 Vassar
Genesee County
48411 Atlas
48550 Buick City
48550 Buick Oldsmobile Cadillac
48509 Burton
48519 Burton
48529 Burton
48552 Chevrolet Pontiac Canada
48420 Clio
48423 Davison
48556 Delphi East
48555 Delphi West
48430 Fenton
48501 Flint
48502 Flint
48503 Flint
48504 Flint
48505 Flint
48506 Flint
48507 Flint
48509 Flint
48519 Flint
48529 Flint
48531 Flint
48532 Flint
48550 Flint
48551 Flint
48552 Flint
48553 Flint
48554 Flint
48555 Flint
48556 Flint
48557 Flint
48433 Flushing
48436 Gaines
48437 Genesee
48554 Gm Service Parts Operations
48557 GM Tech Center
48551 Gm Truck and Bus
48553 Gm Truck and Bus
48557 Gm Vehicle Development Center
48438 Goodrich
48439 Gr Blanc
48439 Grand Blanc
48480 Grand Blanc
48449 Lennon
48451 Linden
48457 Montrose
48504 Mott Park
48458 Mount Morris
48506 Northeast
48509 Northeast
48504 Northwest
48531 Northwest
48532 Northwest
48463 Otisville
48473 Rankin
48519 Southeast
48529 Southeast
48473 Swartz Creek
Shiawasee County
48414 Bancroft
48418 Byron
48817 Corunna
48429 Durand
48841 Henderson
48848 Laingsburg
48857 Morrice
48460 New Lothrop
48841 Owosso
48867 Owosso
48872 Perry
48882 Shaftsburg
48476 Vernon
48429 Vernon City
Livingston County
48114 Brighton
48116 Brighton
48114 Brighton Township
48116 Brighton Township
48816 Cohoctah
48116 Crooked Lake
48169 Dexter Township
48836 Fowlerville
48114 Genoa Township
48116 Genoa Township
48116 Green Oak Township
48137 Gregory
48139 Hamburg
48353 Hartland
48114 Hartland Township
48843 Howell
48844 Howell
48855 Howell
48863 Howell
48143 Lakeland
48863 Oak Grove
48169 Pinckney
48169 Putnam Township
48137 Unadilla
48137 Williamsville
Oakland
48007 Troy
48030 Hazel Park
48071 Madison Heights
48083 Troy
48085 Troy
48099 Troy
48306 Rochester
48307 Rochester
48308 Rochester
48309 Rochester
48326 Auburn Hills
48348 Clarkston
48350 Davisburg
48359 Lake Orion
48360 Lake Orion
48361 Lake Orion
48362 Lake Orion
48363 Oakland
48366 Lakeville
48367 Leonard
48370 Oxford
48371 Oxford
48462 Ortonville
Oakland County
48367 Addison Township
48321 Auburn Hills
48326 Auburn Hills
48072 Berkley
48025 Beverly Hills
48009 Bham
48012 Bham
48025 Bingham Farms
48009 Birmingham
48012 Birmingham
48301 Bloomfield
48302 Bloomfield
48303 Bloomfield
48304 Bloomfield
48301 Bloomfield Hills
48302 Bloomfield Hills
48303 Bloomfield Hills
48304 Bloomfield Hills
48301 Bloomfield Township
48302 Bloomfield Township
48303 Bloomfield Township
48304 Bloomfield Township
48301 Bloomfield Village
48303 Bloomfld Hls
48303 Bloomfld Township
48462 Brandon
48346 Clarkston
48347 Clarkston
48348 Clarkston
48017 Clawson
48382 Commerce
48390 Commerce
48382 Commerce Township
48390 Commerce Township
48350 Davisburg
48220 Detroit
48237 Detroit
48330 Drayton Plns
48331 Farmingtn Hls
48332 Farmingtn Hls
48333 Farmingtn Hls
48334 Farmingtn Hls
48335 Farmingtn Hls
48336 Farmingtn Hls
48331 Farmington
48332 Farmington
48333 Farmington
48334 Farmington
48335 Farmington
48336 Farmington
48331 Farmington Hills
48332 Farmington Hills
48333 Farmington Hills
48334 Farmington Hills
48335 Farmington Hills
48336 Farmington Hills
48331 Farmington Hls
48332 Farmington Hls
48333 Farmington Hls
48334 Farmington Hls
48335 Farmington Hls
48336 Farmington Hls
48220 Ferndale
48025 Franklin
48306 Goodison
48030 Hazel Park
48356 Highland
48357 Highland
48356 Highland Township
48357 Highland Township
48442 Holly
48070 Huntingtn Wds
48070 Huntington Wd
48070 Huntington Woods
48346 Independence
48348 Independence
48346 Independence Township
48348 Independence Township
48320 Keego Harbor
48326 Lake Angelus
48359 Lake Orion
48360 Lake Orion
48361 Lake Orion
48362 Lake Orion
48366 Lakeville
48076 Lathrup Village
48367 Leonard
48071 Madison Heights
48340 MI Metro
48380 Milford
48381 Milford
48380 Milford Township
48381 Milford Township
48165 New Hudson
48374 Novi
48375 Novi
48376 Novi
48377 Novi
48375 Novi Township
48237 Oak Park
48306 Oakland
48363 Oakland
48306 Oakland Township
48363 Oakland Township
48323 Orchard Lake
48324 Orchard Lake
48359 Orion
48360 Orion
48362 Orion
48359 Orion Township
48360 Orion Township
48362 Orion Township
48462 Ortonville
48370 Oxford
48371 Oxford
48069 Pleasant Rdg
48069 Pleasant Ridge
48340 Pontiac
48341 Pontiac
48342 Pontiac
48343 Pontiac
48306 Rochester
48307 Rochester
48308 Rochester
48309 Rochester
48306 Rochester Hills
48307 Rochester Hills
48308 Rochester Hills
48309 Rochester Hills
48306 Rochester Hls
48307 Rochester Hls
48309 Rochester Hls
48067 Royal Oak
48068 Royal Oak
48073 Royal Oak
48220 Royal Oak Township
48178 South Lyon
48033 Southfield
48034 Southfield
48037 Southfield
48075 Southfield
48076 Southfield
48086 Southfield
48025 Southfield Township
48350 Springfield Township
48350 Springfld Township
48320 Sylvan Lake
48007 Troy
48083 Troy
48084 Troy
48085 Troy
48098 Troy
48099 Troy
48387 Union Lake
48390 Walled Lake
48391 Walled Lake
48327 Waterford
48328 Waterford
48329 Waterford
48330 Waterford
48327 Waterford Township
48328 Waterford Township
48329 Waterford Township
48322 West Bloomfield
48323 West Bloomfield
48324 West Bloomfield
48325 West Bloomfield
48383 White Lake
48386 White Lake
48393 Wixom
48390 Wolverine Lake
Lapeer
48003 Almont
48412 Attica
48421 Columbiaville
48428 Dryden
48440 Hadley
48444 Imlay City
48446 Lapeer
48455 Metamora
48461 North Branch
48464 Otter Lake
48727 Clifford
48760 Silverwood
Sanilac
48401 Applegate
48410 Argyle
48416 Brown City
48419 Carsonville
48422 Croswell
48426 Decker
48427 Deckerville
48434 Forestville
48450 Lexington
48453 Marlette
48454 Melvin
48456 Minden City
48465 Palms
48466 Peck
48469 Port Sanilac
48471 Sandusky
48472 Snover
Wayne County
48101 Allen Park
48279 Bank of America
48111 Belleville
48112 Belleville
48134 Brownstown
48164 Brownstown
48173 Brownstown
48174 Brownstown
48183 Brownstown
48193 Brownstown
48134 Brownstown Township
48164 Brownstown Township
48173 Brownstown Township
48174 Brownstown Township
48183 Brownstown Township
48193 Brownstown Township
48134 Brownstwn Township
48164 Brownstwn Township
48173 Brownstwn Township
48174 Brownstwn Township
48183 Brownstwn Township
48193 Brownstwn Township
48184 Canton
48187 Canton
48188 Canton
48187 Canton Township
48188 Canton Township
48277 Chase Bank
48278 Chase Bank
48288 Chrysler Corporation
48255 Comerica
48267 Comerica
48264 Comerica Incorporated
48275 Comerica Incorporated
48120 Dearborn
48121 Dearborn
48123 Dearborn
48124 Dearborn
48126 Dearborn
48128 Dearborn
48125 Dearborn Heights
48127 Dearborn Heights
48217 Delray
48201 Detroit
48202 Detroit
48203 Detroit
48204 Detroit
48205 Detroit
48206 Detroit
48207 Detroit
48208 Detroit
48209 Detroit
48210 Detroit
48211 Detroit
48212 Detroit
48213 Detroit
48214 Detroit
48215 Detroit
48216 Detroit
48217 Detroit
48218 Detroit
48219 Detroit
48221 Detroit
48222 Detroit
48223 Detroit
48224 Detroit
48225 Detroit
48226 Detroit
48227 Detroit
48228 Detroit
48229 Detroit
48230 Detroit
48231 Detroit
48232 Detroit
48233 Detroit
48234 Detroit
48235 Detroit
48236 Detroit
48238 Detroit
48239 Detroit
48240 Detroit
48242 Detroit
48243 Detroit
48244 Detroit
48255 Detroit
48260 Detroit
48264 Detroit
48265 Detroit
48266 Detroit
48267 Detroit
48268 Detroit
48269 Detroit
48272 Detroit
48275 Detroit
48277 Detroit
48278 Detroit
48279 Detroit
48288 Detroit
48222 Detroit River Station
48260 DTE
48268 DTE Energy
48269 DTE Energy Brm
48229 Ecorse
48134 Flat Rock
48135 Garden City
48136 Garden City
48265 General Motors
48173 Gibraltar
48138 Grosse Ile
48215 Grosse Pointe
48224 Grosse Pointe
48230 Grosse Pointe
48236 Grosse Pointe
48230 Grosse Pointe Farms
48236 Grosse Pointe Farms
48215 Grosse Pointe Park
48224 Grosse Pointe Park
48230 Grosse Pointe Park
48236 Grosse Pointe Park
48230 Grosse Pointe Shores
48236 Grosse Pointe Shores
48230 Grosse Pointe Woods
48236 Grosse Pointe Woods
48211 Hamtramck
48212 Hamtramck
48225 Harper Woods
48138 Hickory Isle
48203 Highland Park
48164 Huron Township
48141 Inkster
48266 Kelly Services Inc
48146 Lincoln Park
48150 Livonia
48151 Livonia
48152 Livonia
48153 Livonia
48154 Livonia
48122 Melvindale
48164 New Boston
48167 Northville
48168 Northville
48167 Northville Township
48167 Northville Tw
48170 Plymouth
48239 Redford
48240 Redford
48239 Redford Township
48240 Redford Township
48218 River Rouge
48192 Riverview
48193 Riverview
48173 Rockwood
48174 Romulus
48111 Roulo
48195 Southgate
48111 Sumpter Township
48180 Taylor
48183 Trenton
48111 Van Buren Township
48164 Waltz
48184 Wayne
48184 Westland
48185 Westland
48186 Westland
48164 Willow
48183 Woodhaven
48192 Wyandotte
48193 Wyandotte
Macomb
48005 Armada
48015 Center Line
48021 Eastpointe
48026 Fraser
48035 Clinton Township
48036 Clinton Township
48038 Clinton Township
48042 Macomb
48043 Mount Clemens
48044 Macomb
48045 Harrison Township
48046 Mount Clemens
48047 New Baltimore
48048 New Haven
48050 New Haven
48051 New Baltimore
48062 Richmond
48065 Romeo
48066 Roseville
48080 Saint Clair Shores
48081 Saint Clair Shores
48082 Saint Clair Shores
48088 Warren
48089 Warren
48090 Warren
48091 Warren
48092 Warren
48093 Warren
48094 Washington
48095 Washington
48096 Ray
48310 Sterling Heights
48311 Sterling Heights
48312 Sterling Heights
48313 Sterling Heights
48314 Sterling Heights
48315 Utica
48316 Utica
48317 Utica
48318 Utica
48397 Warren
Waterproofing Basements in Michigan For Over 30 Years