B-Dry System of Louisville, KY
An Independent Licensee of B-Dry System, Inc.
3909 Bishop Lane
Louisville, KY 40218
Phone numbers:
Louisville, KY 502-968-4444
Jeffersonville, IN 812-288-2379
Toll free 800-972-2379


Basement Waterproofing In Kentucky & Indiana
B-Dry® System of Louisville provides basement waterproofing services in KY and IN areas since 1980. We have waterproofed more than 17,000 basements throughout Kentucky and Indiana over the past 30 years.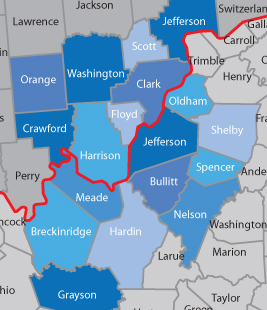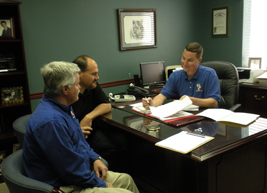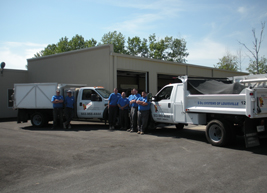 Other Products and Services Include:
B-Dry® Waterproofing System
Crawl Spaces Waterproofed
Wall Crack Repairs
Rigid Sealer®
Crawlspace Moisture Barriers
Basement Drainage Systems
Foundation Repairs
Sump Pump Installation
I-Beams Wall Supports
B-Dry® Louisville Reviews
Clean, Professional work, Great attitude of crew, Wonderful job cleaning up. Great crew & job! Would certainly recommend.
C. Lego
Vine Grove, KY
Kentucky Media Reviews & News Stories About B-Dry® System of Louisville, KY:









We Are Members In Good Standing Of: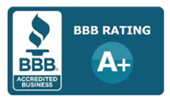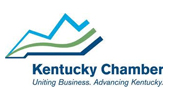 B-Dry® Owner's Association

Financing Is Available:
6 Months Same as Cash



B-Dry® of Louisville does not use sub-contractors for installation of the B-Dry® Waterproofing System. Our company employees go through continuous field training and attend National Training Seminars.
Reviews From B-Dry System Homeowners
Excellent waterproofing work, attitude of crew and after job clean up. Very well pleased!
Sharon B.
Louisville, Kentucky 40218
The work looks very good and professionally completed. Foreman had a great attitude and explained the procedure very well. Crew was on time and completed the job efficiently!
Kenny W.
Jeffersonville, IN 47130
Area looks neat and clean. Great people to work with! Wish I had done this sooner.
Dawn C.
Cox's Creek, KY 40013
Foreman appears to know exactly what he was doing. He explained to me what needed to be done and then got right to work. Afterwards, he showed me the finished area and explained do's and don'ts concerning the floor. Cleaned up area very well.
They arrived promptly and work continually until job was complete. Very fast and efficient.
Allan S.
Saint Matthews, KY 40207
We are very pleased. Attitude of crew was fantastic and friendly. No cursing – as I have experienced with other companies.
We appreciated the customer list of other clients, because we did call to check on you. We appreciate the supervisor coming to check on job.
Wilbur S.
Guston, KY 40142
Everything was outstanding! I have rarely seen a more pleasant and professional group of workers. After job clean-up was exceptional!
Bonnie A.
Shively, KY 40216
From first phone call to thorough and timely job completion and explanation of warranty. Very professional. I hope I never have another leak, but if I do, I will call you guys FIRST!
Bill L.
Wellington, Kentucky 40387
Very organized. Your crew was very good and seemed to like their job. They cleaned up all the debris after the project.
Bart V.
New Albany, Indiana 47150
Areas serviced
B-Dry® System of Louisville KY offers basement waterproofing services in the following areas:
Kentucky
BRECKINRIDGE & MEADE
Battletown 40104
Brandenburg 40108
Doe Valley 40108
Ekron 40117
Flaherty 401075
Guston 40142
Hardinsburg 40143
Harned 40144
Irvington 40146
Muldraugh 40155
Payneville 40157
Rhodelia 40161
BULLITT COUNTY
Lebanon Junction 40150
Mt. Washington 40047
Shepherdsville 40165
JEFFERSON COUNTY
Anchorage 40223
Fairdale 40118
Fern Creek 40291
Hurstbourne 40222
Jeffersontown 40299
Louisville
Middletown 40243
Pleasure Ridge Park 40258
Shively 40216
St. Matthews 40207
Valley Station 40272
RADCLIFF & VINE GROVE AREA
Ft. Knox 40121
Radcliff 40160
Rineyville 40162
Vine Grove 40175
West Point 40177
TRIMBLE COUNTY
Bedford 40006
Milton 40045
Mount Pleasant 40360
CARROLL COUNTY
Carrollton 41008
Ghent 41045
Prestonville 41008
Sanders 41083
Worthville 41098
HENRY COUNTY
Bethlehem 40007
Campbellsburg 40011
Eminence 40019
New Castle 40050
Pendleton 40055
Sligo 40055
Smithfield 40068
Sulphur 40070
Turners Station 40075
GRAYSON COUNTY
Clarkson 42726
Falls of Rough 40119
Leitchfield 42754
LAGRANGE AREA
LaGrange 40031
Westport 40077
SHELBY COUNTY
Bagdad 40003
Cropper 40057
Finchville 40022
Fisherville 40023
Pleasureville 40057
Shelbyville 40065
Simpsonville 40067
Waddy - 40076
LARUE COUNTY
Buffalo 42716
Hodgenville 42748
Mt. Sherman 42764
NELSON COUNTY
Bardstown 40004
Bloomfield 40008
Boston 40107
Cox's Creek 40013
New Haven 40051
PROSPECT
Glenview 40025
Harrods Creek 40027
Prospect 40059
SPENCER COUNTY
Elk Creek 40071
Taylorsville 40071
ELIZABETHTOWN AREA
Cecilia 42724
Elizabethtown 42701
Glendale 42740
Sonora 42746
Upton 42784
Indiana
I-64 Corridor
Borden 47106
Corydon 47119
DePauw 47115
Edwardsville 47122
Elizabeth 47117
English 47118
Floyds Knobs 47119
Fredericksburg 47120
French Lick 47432
Georgetown 47122
Grantsburg 47123
Greenville 47124
Hardinsburg 47125
Laconia 47135
Lanesville 47136
Marengo 47140
Mauckport 47142
New Salisbury 47161
Palmyra 47164
Paoli 47454
Pekin 47165
Ramsey 47166
Taswell 47175
New Albany, IN 47150
I-65 Corridor
Austin 47102
Brownstown 47220
Campbellsburg 47108
Charlestown 47111
Commiskey 47207
Crothersville 47229
Deputy 47230
Dupont 47231
Freetown 47235
Hanover 47243
Henryville 47126
Lexington 47138
Madison 47250
Marysville 47141
Memphis 47143
Naab 47147
New Washington 47162
North Vernon 47265
Otisco 47163
Salem 47164
Scottsburg 47170
Sellersburg 47172
Seymour 47274
Underwood 47177
Jeffersonville, IN 47130
Clarksville, IN 47129
Waterproofing basement services in KY for over 30 years.